2016 Osprey Nesting news
We are having a very good 2016 Osprey nesting season, partly by good management and partly by good luck.
.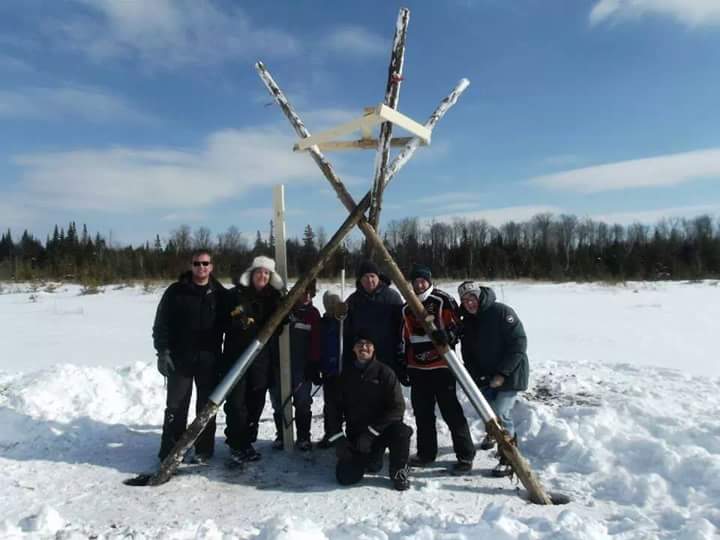 In midwinter we had problems due to no ice.  One nest at the County Rd 24 bridge was falling down and the other needed de-goosing.  The hydro pole platform at Birch Point had fallen down and we had forgotten to de-goose Ken Reid Park platform.  Then we got cold weather and were able to rebuild our Rd 24 platform at the bridge the first week of March
Although the geese did visit our platforms they left again and the Osprey have re-inhabited them. At one of the platforms a bald eagle was very interested in the nest but the Osprey persuaded it find another home.
On April 20, Hydro One replaced the Birch Point Marina hydro pole platform and the Osprey are back on it.
The Hwy 36 site was de-goosed and occupied March 28.
As of April 21 all of our sites in the County Rd 24 and Bobcaygeon area are occupied by a mated pair of Osprey.
We will get up river by boat soon and see what is happening between Snug Harbour and Lindsay.
Simon